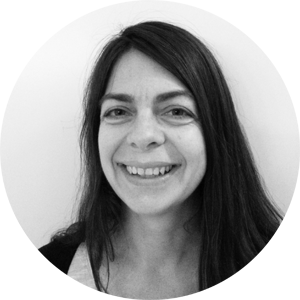 Marjorie Lumet
Hello and welcome. I am French/American, Amsterdam-based since 2008 and live with my 2 girls and partner. After working for 15+ years in the corporate world as a senior communications professional for global brands, I discovered mindfulness which gave me the clarity, courage and confidence to make space in my life for what really mattered to me: being a mom, being well and being of service. For some years now, I have been dedicating my time to motherhood and practicing as well as teaching mindfulness.
I followed my own mindfulness teacher training whilst pregnant and discovered the MBCP program then. It became clear to me that pregnancy is a very special time to begin a practice. The awareness and attitudes that we cultivate in mindfulness are so incredibly supportive in dealing with giving birth. I am also training as a doula to get closer to the birth process and extend my knowledge and experience.
My other websites and pages:
www.facebook.com/experiencemindfulnessnow
www.facebook.com/mindfuldoulamarjorie
Registrations:
Masters in Marketing and Communications (University Pantheon-Assas, Paris)
Certification as Mindfulness instructor (Centrum Voor Mindfulness)
Registered in the VVM as Category 1 Instructor (Vereniging voor mindfulness)
Certificate level 1 in Mindful based birthing and Parenting Programme.
Doula in training (JJ Doula)
Read more
Since a young age, my personal circumstances led me to search for more meaning, balance and well-being in my life. For the last decade, I explored the wisdom of ages in books, talks and through practicing yoga and meditation. What started as a hobby has become a way of life for me when I discovered mindfulness a few years ago. Inviting mindfulness into my life and meditating daily has had such a positive and profound impact on me.
My own practice supports me to live my life more consciously, more in harmony with my heart, my intuition and my feeling of what is right. It has radically changed the way I relate to myself and the world around me. Mindfulness has also transformed my experience of birth, the bonding process with my children, my ability to be present with them and continues to be a source of strength and pleasure in the many challenges I face as a parent and partner.
My first birth experience was unforgettable and empowering. My partner and a doula supported me. I was amazed and proud at my ability to go inwards and be completely in the zone. I approached my second birth with full confidence yet my experience was different and more challenging. My mindfulness practice was invaluable at remaining centred and navigating the complications that arose wisely and compassionately, in particular the time immediately after the birth when my newborn child was unwell and had to be taken away. I was able to focus and fully appreciate the joy of those first moments and develop a very powerful bond with my girl instead of focusing on what wasn't right or going according to plan.
I feel very privileged to share the beautiful practice of mindfulness with others and continue to be amazed by its power to get us in touch with what is best in us. Mindfulness is exactly what our fast-paced, often stressed-out, modern world needs more of. It is particularly important to invite this gentle awareness in our lives as we prepare for what is perhaps the most intense change we will ever experience: that of becoming a parent, caring for and nurturing the future generation.